Flourish with the right conditions...
... Let me support you, without faddy food or fuss!!


Food choice is yours every day and is based on many lifestyle factors. Your friends may make suggestions, fabulous health claims that have helped them, but they are not built like you, and their lifestyle will differ from yours .... so perhaps it is time to seek professional and prescriptive nutritional therapy advice?

Professional nutritional therapy is no longer exclusive to athletes or movie stars, it is available to support, nourish and practically inspire you today. As a Nutritional Therapist and lifelong cook, it is my job to help uncover some underlying causes for your discomfort or symptoms and then encourage you to make small or simple changes that will fit into your lifestyle for long term gain. It takes 36 weeks to change a habit, so little and often is far more sustainable!

I have a particular interest in working with conditions of gut health and can use functional testing to inform clinical practice. The balance of the gut microbiome or 'flora' impacts all aspects of bodily function and can be altered quickly and easily with the right diet.
I also work and can support with people who are experiencing:
Compromised Detoxification (liver)
Fat/Cholesterol Imbalances
Blood Sugar Dysregulation
Compromised Thyroid or Adrenal function
Poor Energy production
Poor Cognitive Function

Call on 07751 692514 to learn how Nutritional Therapy could help you.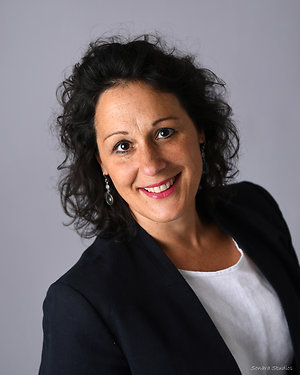 About Me
Hi, I'm Jane, welcome again to my website, which I hope is encouraging you to consider how nourished you feel?
Despite enjoying a wonderful varied diet, I wasn't properly nourished for my life stage until I studied nutrition and made many small modifications to what and when I ate. More importantly I hadn't addressed the digestive symptoms I'd experienced my whole adult life until I became a mum... then I needed more energy than ever before and our food became my focus!
I live and now practice Nutritional Therapy in and around rural Leicestershire. I qualified following 4 years of study with the Internationally renowned Institute for Optimum Nutrition in Richmond, London to visit
click here
.
I am registered with our industry regulatory body BANT to visit
click here
(British Association of Nutrition and Lifestyle Medicine) and comply with the government approved CNHC to visit
click here
(Complimentary Natural Health Council) which is our professional practice committee regulating our codes of conduct, our performance measures and ethics.
Just
get in touch
for an initial 10 minute free conversation now...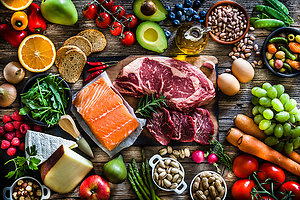 Digestion.. my special Interest and why it matters to us all...
Essentially I love all food. Knowing how food, in particular the nutrients in food impact our bodies means that if you wanted to change something about your relationship with food and its effects on your body..... I can help you safely.

If you recognise that diet and lifestyle choices are entirely your own and that even small changes matter..... I can support you.

Nutritional Therapy is based on how food works in the body and why it makes our body work! I thoroughly enjoy sharing this 'why' and 'how' with you, so my advice can support and inspire your food choices for the long term.

Given my own experiences, I have a special interest in digestive health as this essentially defines what becomes available to our body for energy. Our incredible web of internal systems gently impact on each other, and yet all rely daily on the success of this fundamental digestive process.
If this makes sense to you, please
get in touch
to arrange for a free 10 minute chat!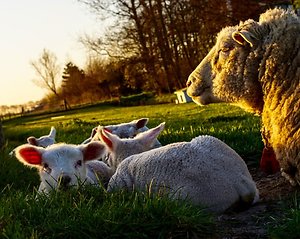 A food and farming background
I grew up on a mixed farm, that means we produced both cereals and meat. We farmed both beef cattle and reared sheep for lamb meat.
I then studied Food Marketing at Harper Adams Agricultural College which included modules on rearing both beef and sheep. You might be thinking why would that be relevant to share with you, but it now forms the basis of my practice, hence being Naturally Grounded!

It is crucially important to understand aspects of the health and welfare of our living breathing food chain, it is vital to recognise that the quality of our meat products are based on the diet and lifestyle of our animals!

Whilst this is my background and ethically I believe that British agriculture animal husbandry practice is the best in the world, I guarantee to maintain an entirely professional view in working with you. So should you follow either a vegan or vegetarian diet, or in fact need support in moving towards a plant based diet I can help you.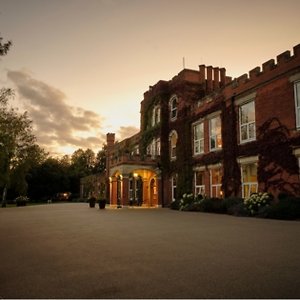 Talks and Presentations
I regularly give evening talks at the wonderful Ragdale Hall, here in beautiful Leicestershire. Generally I present current research findings on a given topic in an engaging and informative way that allows my audience to understand how to practically incorporate new foods and or why they are important to consider!
If you run a group or charity and would like to know more specifics about Nutritional Therapy or have a topic you would like to know more about, please get in touch
get in touch
and I would be delighted to help.